John Hildebrand 
John Hildebrand – Chief Executive Officer (CEO)
John has 30 years of law enforcement experience in both operational and management roles. During the 2014 G20 Leaders summit, John performed the role of Aviation Air Asset and Airspace Coordinator that supported the security overlay for the event.   John was selected and performed the Senior Project Officer role for the Counter Drone Capability for the 2018 Commonwealth Games and worked with both the Australian Federal Police (AFP) and Australian Defence Force (ADF).  The counter drone capability developed was the first ever for a Commonwealth Games and the first of its type worldwide.  John holds a commercial fixed wing pilots licence, a chief pilot designation, and is the holder on an Air Operators Certificate (AOC).  John is also a commercial drone operator, holds the chief remote pilot designation, is the holder of an Remote Operators Certificate (ReOC) with a CASA training approval.  John is founder and Director of Counter Drone Solutions that provides end to end counter drone solutions for clients in the global market. Through Counter Drone Solutions, and the Commonwealth Games, John is the most experienced counter drone solution provider in Australia with multiple operational deployments including the Commonwealth Games, two prisons, and multiple airports.  Counter Drone Solutions was successfully awarded a contract with the Civil Aviation Safety Authority (CASA) in 2018 to conduct a drone surveillance sweep of primary airports in Australia.
Experience Summary
Security Background

Law Enforcement for 30 years
2018 Commonwealth Games Counter Drone Senior Project Officer
2014 G20 (Heads of Govt.) Aviation Air Asset and Airspace Coordinator

Commercial Fixed Wing Pilot, chief pilot designation, Air Operator Certificate (AOC) holder
Commercial Drone Operator, chief remote pilot designation, Remote Operators Certificate (ReOC) holder
Most experienced counter drone solution provider in Australia

Multiple operational deployments
Commonwealth Games,
Prisons,
Airports.
Awarded the CASA drone surveillance contract due to demonstrated operational experience, capability to manage the project, ability to analyse data, and provide comprehensive compliance reporting.
Education
Master of Business Administration (Executive) – Bond University
Masters of Terrorism and Security (2019 current study)
 Diane Earnshaw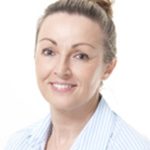 Diane Earnshaw – Director – B Com B Sc Dip Ed
Diane has extensive experience in the corporate training and higher education sector.  With a Bachelor of Commerce , Bachelor of Science and a Diploma of Education, Diane has successfully managed and documented operational change and training in many leading companies across the franchise sector.  She has extensive international sales experience in highly regulated markets and has successfully managed teams through major workplace change.  She has a comprehensive working knowledge of the drone and counter drone space and the challenges that come along with these rapidly evolving, complimentary but distinct industries.
Experience Summary
Education and Training,
Business Process Development,
Operational Procedures Development Writing,
Change Management.
Education
Bachelor of Commerce,
Bachelor of Science,
Diploma of Education.
Our Partners – we are not alone!
Counter Drone Solutions has commercial arrangements with the below listed partners who support it to deliver the highest standard of consulting, project management, and counter drone solutions.
C.R.Kennedy
C.R. Kennedy is a logistics company which has been established for 80 years and has offices in most major cities in Australia and in New Zealand.
Counter Drone Solutions primarily works with the C.R. Kennedy Surveillance Division to support our roll out of cutting edge counter drone technology.

Asia Pacific RPAS Consortium
The Asia Pacific RPAS Consortium (ARC) is Asia Pacific's' Industry Leaders in drone powered solutions.  It provides expert consultancy, project management, and turn key solutions for drone and counter drone solutions. The ARC executive team and respected industry leaders with real world experience.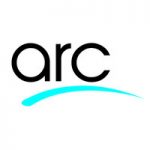 Industry Experts
Counter Drone Solutions works with a team of industry experts in the areas of:
Police
Military
Aviation
Infrastructure
Procurement
This team has extensive knowledge of and experience in the counter drone operational and regulatory environment.
Our CEO during the 2018 Commonwealth Games