John Hildebrand
Managing Director
Whilst John has been a police officer for 30 years, he has always been involved in the management and operation of businesses.  In 2006, he established his first aviation company and operated it out of Archerfield Airport in Brisbane. In 2014 he embraced the arrival of drone technology and provided clients with photography, survey and asset inspections services.  In 2016 he gained CASA certification to provide Remote Pilot Licence (RePL) training. To further his knowledge and experience, John studied an Executive Masters of Business Administration (EMBA) and Bond University and graduated in 2017. Also in 2017 John established Counter Drone Solutions and continues to manage the day to day operations.
 John Hildebrand
Counter Drone Operational Specialist
John has 30 years of law enforcement experience in both operational and management roles.  In 2017, John was the Senior Project Officer role for the counter drone capability for the 2018 Commonwealth Games.  With partners from the Australian Federal Police (AFP) and Australian Defence Force (ADF), John developed the first ever counter drone capability for a Commonwealth Games and the first of its type worldwide, winning a Queensland Police Commissioner's Award.  Post the Commonwealth Games, John founded Counter Drone Solutions Pty Ltd, a company that provides end to end counter drone solutions for clients in the global market and has completed multiple operational deployments including for prisons and airports.  In 2018 John was awarded a contract with the Civil Aviation Safety Authority (CASA) to conduct a drone surveillance sweep of primary airports in Australia and complete comprehensive analysis and compliance reports. John has also been a commercial drone operator since 2014, holds a Remote Pilot Licence (RePL) and Remote Operators Certificate (ReOC) with a CASA training approval. John also holds a commercial fixed wing pilots licence with a base at Archerfield Airport.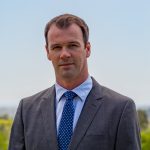 Risk Management Specialist
Gary is an expert in the analysis and management of risk. A senior academic with vast consulting experience, Gary specialises in the development and analysis of event-based threat scenarios.  He has worked with leading re-insurance, financial, engineering and aerospace firms to develop risk assessment and management processes for catastrophic risk events. Gary has also worked closely with local, national and European governments, commenting on project exposure and developing policy and procedures for short- and long-term risk management. Gary has developed risk frameworks and methodologies that have been used by multinational enterprises and develops stress tests for institutions seeking to understand their risk thresholds. His academic research on strategy and risk has been published in world-leading journals, including Technological Forecasting & Social Change, the British Journal of Management, Risk Analysis, and Accident Analysis & Prevention.  Gary continues his research at Bond University, where he is Associate Professor of Global Strategy.
 Nigel Meadows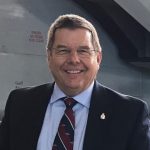 Military and Drone Technical Specialist
Nigel is an experienced drone pilot in both military and civilian roles and has performed functions as a Chief Remote Pilot, Instructor, Senior Pilot, and Flight Operations Manager with responsibilities for training, quality assistance, and crew selection.  In his civilian capacity, Nigel was employed by Institu Pacific from 2011-2016 as the Chief Remote Pilot. In his military capacity, Nigel spent 21 years in the RAAF and 9 years in the RAF where he was a senior pilot and flight instructor in both the British and Australian Air Forces operating the Heron UAV. Nigel completed 30+ months' continuous combat operations on MQ-9 Reaper and completed four combat tours of Iraq and Afghanistan. In total, Nigel has over 12 years of specialised drone operations in both small and large categories with more than 1000 hours as a Pilot in Command of large drones.  He also has fast jet experience.
 Peter Blake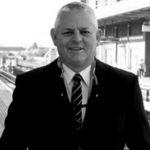 Law Enforcement & Regulatory Specialist
Peter has 30 years of law enforcement experience in both operational and management roles.  In 2018, Peter was hand selected by John Hildebrand to be a member of the his Command team for the Counter Drone Capability during the 2018 Commonwealth Games.  Peter has been a consultant in the drone industry for many years, operated his own consultancy firm, and has a special interest in the maritime industry. In 2013 Peter was awarded the prestigious "Winston Churchill fellowship" that permitted him to conduct detailed research into the implementation of drones into Australian Police Services.
 Diane Earnshaw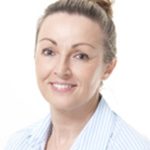 Project Management, Education and Training Specialist
Diane is a Director of Counter Drone Solutions. Diane has extensive experience in corporate training, as well as project and change management in highly competitive and regulated domestic and international markets in both small and large organisations.  She has been a professional advisor to leading franchisors, on matters of operational structure and regulation as well as training and implementation. With a Bachelor of Commerce, Bachelor of Science and a Diploma of Education, Diane has successfully managed and documented complex operational change, major software upgrades and associated training in many leading companies across retail and education sectors.  She has successfully managed teams through major workplace change, including corporate restructures as a result of rebranding, operational upgrades and resource retrenching. Diane has extensive international and domestic sales experience in highly regulated markets and has been a significant driver of marketing strategy in complex markets. She has a comprehensive working knowledge of the drone and counter drone space and the challenges that come along with these rapidly evolving, complimentary but distinct industries.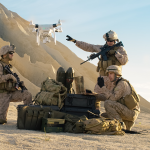 Counter Drone Solutions works with a team of industry experts from multiple backgrounds including police, military, aviation, maritime and corrections.