911 Security Drone Detection & Mitigation Integrated Solutions

Counter Drone Solutions has an established relationship with 911 Security which provides access to the latest products.
911 Security – AirGuard Software Interface
AirGuard is a purpose built Airspace management and drone detection platform for real-time visualization and mitigation of drone risk and threats.
AirGuard integrates with electronic drone detection technologies like Radio Frequency (RF) sensors and high resolution drone radars to detect drones and pilot locations.
This provides security personal with critical information like Drone ID, Make/model, payload capacity and real-time GPS location on both the drone and pilot.
AirGuard integrates data from multiple sources via APIs from systems like ADB-S and ARCGS to provide clients like the ability to manage their airspace in one easy to user interface.
Benefits of a 911 Security Solution
Built by an integrator that understands the technology and integrates the best products
Is a scaleable solution and allows for a multilayered defense (Aeroscope, RF, Radar, Mitigation)
Secure hosting on a US government approved AWS server
AirGuard is a comprehensive software interface

Real-time alerts via pop-up, email, and text for pre-defined scenarios,
Can established Geo-Fences  (Virtual barrier)
Create a 'warning zone' and an 'alert zone'
Automatically triggers internal alarms and prioritizes external threats (Alert vs Warning), greatly shortening your response times.
Using an SMS Alert System to notify staff and security of drone intrusions puts you in control
This alert capability can be integrated into your existing software application or be run as a standalone.

Is offered as a Software-as-a-Service licensing and delivery model in which software is licensed as a yearly subscription and is centrally hosted
Multiple Sensor Integration
911 Security has integrated multiple sensors and offers clients tailored solutions
Layer 1 – An integrated DJI Aeroscope and provides detection and real-time tracking for 80% of drones on the market. Unlike the out-of-the-box Aeroscope product that is hosted on DJI servers, this system is hosted on 911 Security servers based in the USA. Detection data is displayed on the user-interface for incident management and analysis.
Layer 2 – The second layer of detection and uses radio frequency (RF) sensors and is able to estimate the location of detected drones.
Layer 3 – Radar: The third layer uses a specially designed radar for drone detection and tracking including "RF dark" drones.
Layer 4 – Mitigation: Where legislation supports the use of drone mitigation, they can be integrated into a clients solution.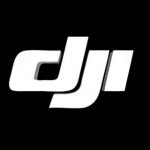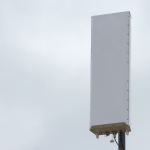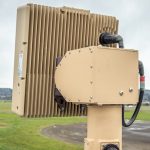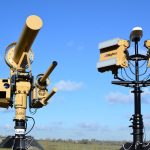 About 911 Security
911 Security is a Dallas based company, established in 2008 as a specialized provider of electronic security. In the spring of 2016, 911 Security expanded into airspace security to deliver AirGuard, an sUAV Airspace Detection Solution to answer the growing demand for detection and protection against unwanted sUAV's for Critical Infrastructures, Universities, Spectator Sports, Airports, Prisons, Events, and more.