DroneShield DroneCannon 
Long Range, Highly Effective Countermeasure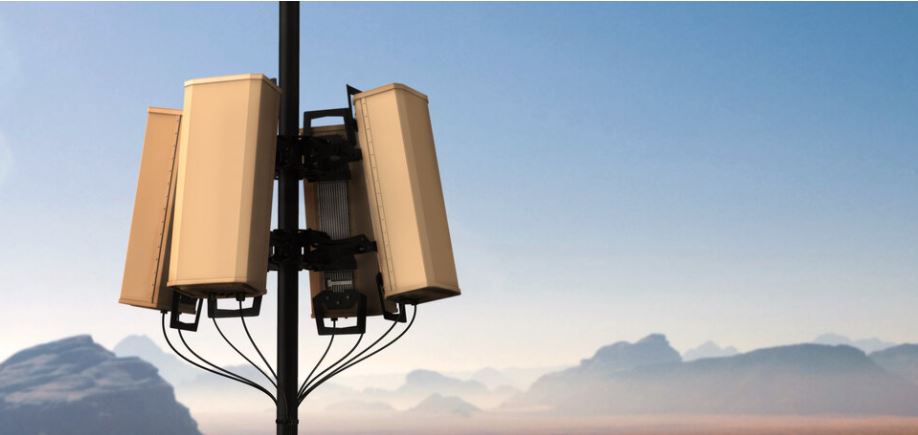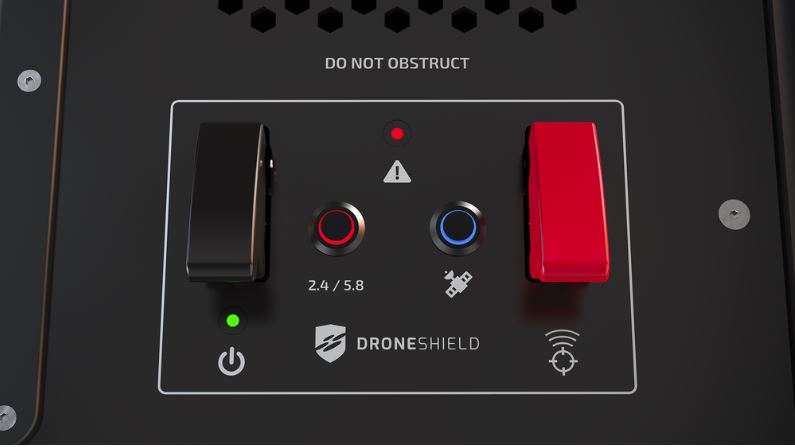 Stop the Swarm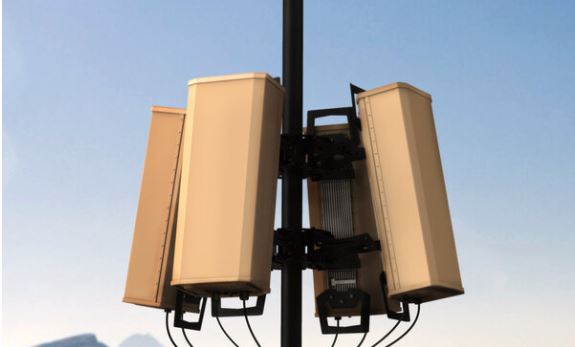 GNSS Jamming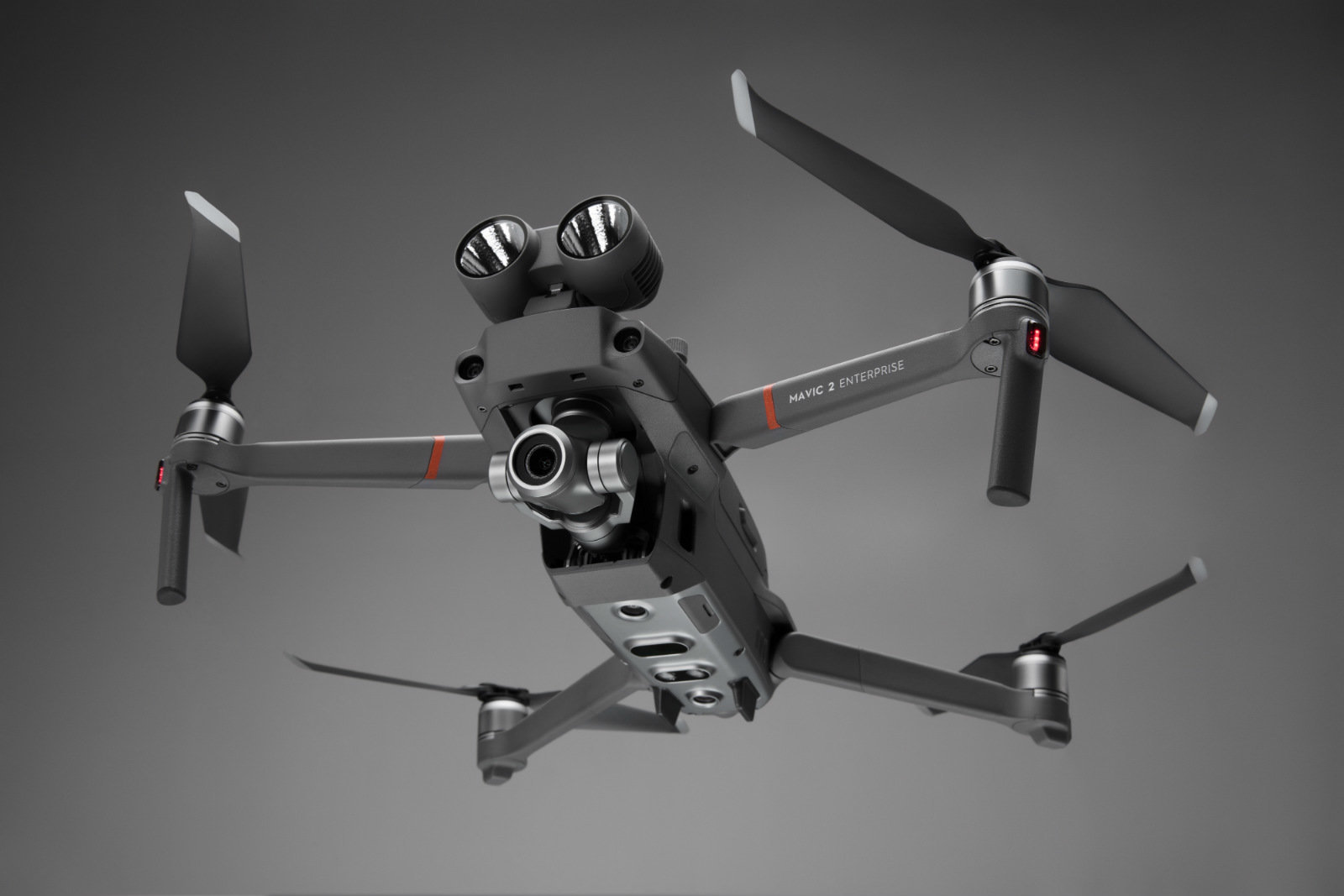 Stop the Video
What is the DroneCannon
The DroneCannon MKII is DroneShields next generation fixed site countermeasure with improved disruption capabilities, size and durability. The device offers non-lethal and non-kinetic countermeasures, forcing UAS to either ground at the point of disruptions or return-to-home. The DroneCannon MKII is also effective against swarm attacks and can counter numerous UAS within range.
DroneCannons are controlled through DroneSentry-C2 'Command-and-Control' User Interface. Operators can view live coverage, alerts and setup automatic or manual engagement for defeat of threats detected by the system; as well as setup of predefined UAS exclusion zones for early warning alerts and autonomous defeat.
The DroneCannon MKII forms a part of the DroneSentry fixed site C-UAS system providing defeat with 90 degree coverage for a single unit to up to 360 degree coverage with four units mounted on the mast.
Also available as a stand alone countermeasure, the DroneCannon MKII can operate without a detection system and easily integrates into existing security systems.
DroneShield's C-UAS defeat capabilities do not involve protocol manipulation or "cyber" tactics, given the limitations of those methods. Our defeat technologies offer non-kinetic jamming for controlled management of response to threats.
Benefits of the DroneCannon
Fast Response – Instant activation RF Disruption
Scalable – 360 degree coverage with four sensors combined on a single mast
Non-lethal Countermeasure – UAS are either forced to ground at the point of jamming or return-to home (back to the controllers predesignated position)
GNSS Jamming – Interrupt UAS navigation capability, forcing targets to ground, landing in a controlled descent
Immediate Video Cease – Interupts video link (transmission) to the drone controller if controller is in disruption range
Stop the Swarm – effective countermeasure to drone swarm attacks from multiple positions
Autonomous – Integrates with

DroneSentry

 for an automatic detect-and-defeat, or, optionally, man-in-the-loop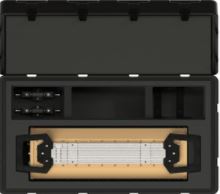 Specifications
Performance
Disruption on a wide range of ISM bands and GNSS (satellite navigation)
Effective against drones operating on consumer and commercial ISM frequencies
System can be configured for autonomous disruption in DroneSentry system deployments
Power
DC 30V
Input power – standby 'ON' mode: <50W
Input power – all frequency bands activated: 190W
PSU provides power for up to 4 sensors
Communications
RF disruption activation via weatherproof TCP/IP Ethernet RJ45 port for network connection
DC Power via 15m power cables with MIL-Spec connectors to PSU
Communication with devices and host network through IP67 RJ45 ethernet
Environment and Installation
Sensor tower or mast mountable
Supplied with vertical pole 'up-tilt' mounting brackets
Sensor designed to IP66
PSU supplied in rugged case designed to IP67
Sensor Weight: 22kg (48.5lbs)
PSU Weight: 40kg (88lbs)
Sensor Operating Temperature Range: -20°C to +55°C ( -4°F to +131°F)
PSU Operating Temperature Range: -40°C to +60°C (-104°F to +140°F)
DroneShield DroneCannon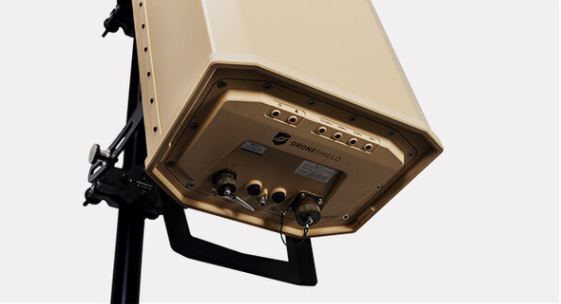 About DroneShield
Based in Sydney (Australia), Virginia and Washington DC (USA) and London (UK), DroneShield is a worldwide leader in drone security technology. The Company has developed pre-eminent drone security solutions that protect people, organisations and critical infrastructure from intrusion from drones. Its leadership brings world-class expertise in engineering and physics, combined with deep experience in defence, intelligence, and aerospace.
DroneShield responds to the growing use of consumer drones for unethical purposes, and the resulting need for effective countermeasures to drone intrusions. We developed our products with the belief that comprehensive drone protection involves detection and disruption. With DroneShield, they aim to help public and private sector customers take proactive measures against airborne threats to safety, security, and privacy.