Fortem Technologies Products

Airspace Awareness, Safety and Security
Counter Drone Solutions has an established relationship with Fortem Technologies which provides us access to the latest products.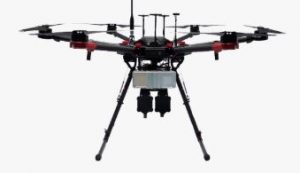 DroneHunter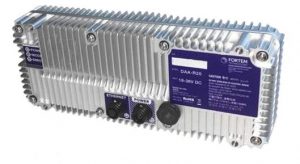 TrueView Radar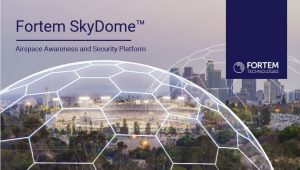 SkyDome
About Fortem Technologies
Fortem Technologies is an innovative leader in AI-enabled airspace security and safety. The company provides real-time intrusion detection and detect-and-avoid solutions. Fortem delivers a military-tested, commercially available solution that alerts, identifies and classifies drones and other unmanned aircraft vehicles (UAVs). A Silicon Valley venture funded company that delivers innovative technologies to enable safe autonomous airborne operations, Fortem Technologies' proven solutions allow organizations to transition their unmanned aircraft operations beyond visual line of sight (BVLOS). The company is privately held and backed by multiple investors. Fortem DroneHunter™ is a counter-UAS aircraft that uses break-through radar technology to detect, classify, monitor and safely capture intruder UAV at a safe distance from a protected area. The world's first counter-drone system that operates BVLOS using Fortem TrueView™ radar technology to protect a perimeter day and night from unwanted air threats. Fortem technology was developed and hardened over several years through US Department of Defense (DoD) applications and is now available for commercial use. DroneHunter includes TrueView radar, and other core technology like AI, machine learning, and a specialized guidance system. Fortem's data collection software platform allows for data collection and collaboration. The open, secure ground station offers an operational capability of monitoring multiple potential hostile UAS targets and multiple DroneHunters.