Droneshield DroneGun MKII
Long Range RF/GNSS Jamming Solution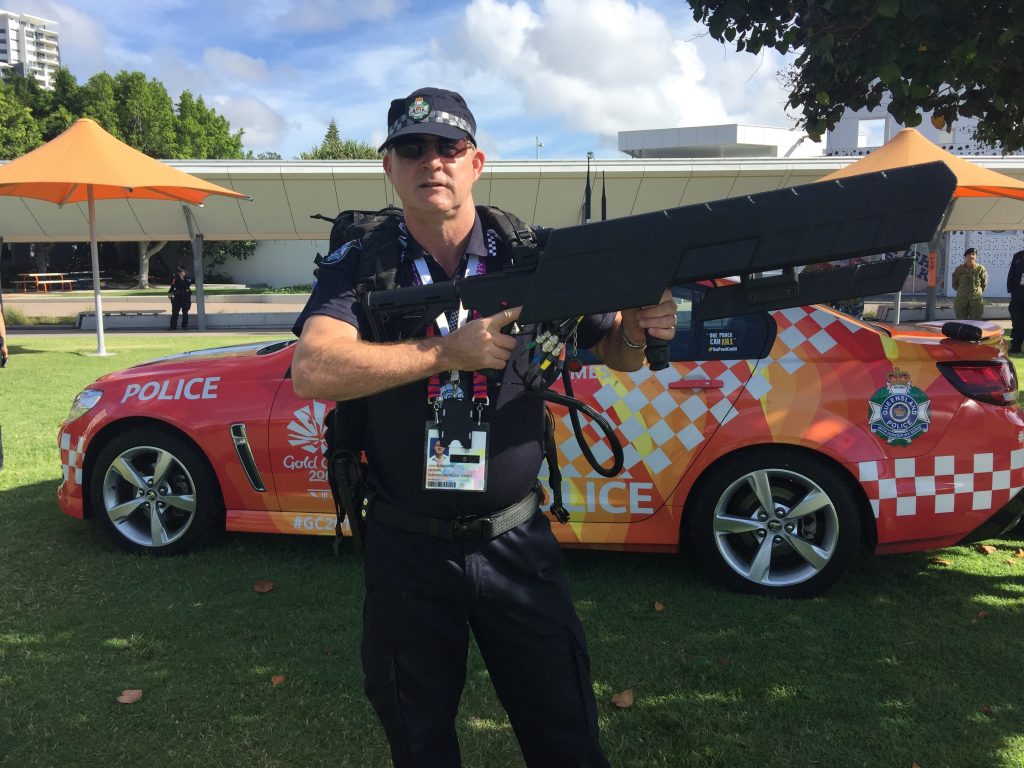 What is the Droneshield DroneGun MKII?
A DroneGun is a device that uses radio frequency jamming and GPS jamming to defeat drones. The DroneGun MKII which is now superseded by the DroneGun Tactical was manufactured by Droneshield whose offices are in Australia and the USA. Droneshield's DroneGuns has been deployed on many assignments around the world including the 2018 PyeongChan Winter and the 2018 Commonwealth Games in Australia. A DroneGun breaks the command and control frequencies between the drone and controller, which forces it to enter the 'fail safe' and return to home.  When a drone is flying autonomously the GPS jamming capability of the DroneGun is used to prevent the drone from navigating via GPS satellites.
Droneshield DroneGun MKII superseded by DroneGun Tactical
The DroneGun MKII has been superseded by the DroneGun Tactcial.
Benefits of a Droneshield DroneGun MKII
Effective coverage: Allows for coverage up to 1 km, in a wide range of environmental conditions
Fully Integrated: Battery powered single rifle style solution, one person operation
Easy to use: No technical training for set up or use required and a highly portable design
Immediate video cease: Immediately ceases video transmission back to the drone operator
Enables investigation: Drone remains intact and available for forensic investigation
Additional Frequency Bands: Option to disrupt multiple RF frequency bands simultaneously (2.4GHz & 5.8GHz)
GNSS Disruption: Optional GNSS disruption capability (GPS, GLONASS)
Protected: Unit supplied is packed in custom carbon fiber carry case.
General Benefits of DroneGuns
Every counter drone system has benefits and limitations and its important that an end user understands them.  Benefits of DroneGuns include:
Very effective against the drone threat
Long or short range defeat capability depending on model chosen
Uses radio frequency jamming to break the link between the drone and the pilot to send it home
If the drone is flying autonomous, the GPS jamming capability will stop it
It is effective against a swarm of drones
It is a simple point and shoot operation
It is handheld & highly portable
General Limitations of DroneGuns
Every counter drone system has limitations and its important that an end user understands them. Some limitations include:
The use of jamming technology is prohibited in many countries
There are collateral effects from the activation of RF or GPS jamming.  RF jamming will effect all users who are accessing the same part of the radio frequency spectrum as the drones. e.g. Some drones operate on the 2.4GHz frequency as this is the common Wi-Fi frequency. GPS jamming can effect navigation systems
Jamming is not target specific and will effect all drones within its range.