DroneShield CompassOne
Real-time MIL-SPEC Location and Direction Sensing for Deployed Assets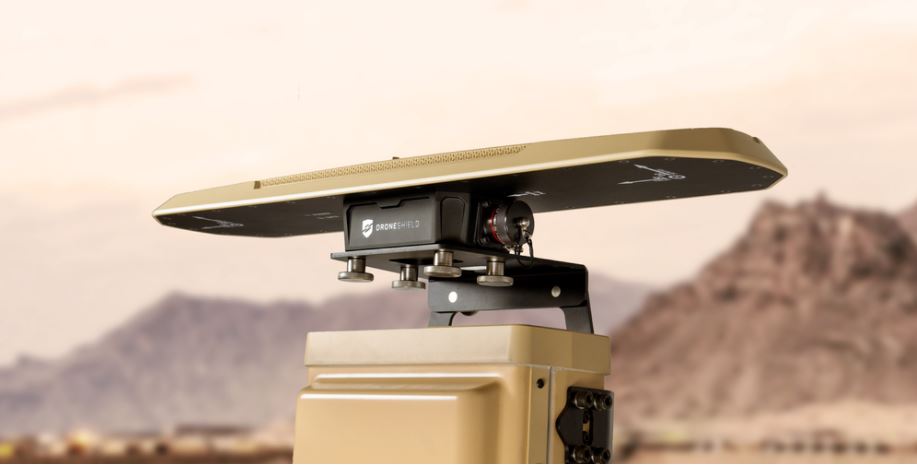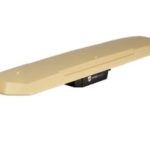 Rugged Construction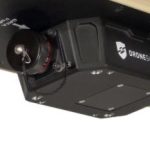 Military Grade Connectors
 Seamless Mounting
What is CompassOne
CompassOne is a self-contained, completely passive, rapidly deployable navigation solution for fixed site, vehicle, and marine applications. Providing accurate location, orientation and heading data, the CompassOne provides users with consistent and clear data for static and mobile sites. Compatibility with various global navigation satellite systems ensures uninterrupted operation.
With a strong focus on durability, CompassOne is suitable for installation and operation in harsh environments. MIL-SPEC connectors and high grade stainless steel hardware ensure uninterrupted connection and protection from the elements while the aluminum underside provides exceptional impact resistance and rigidity while keeping overall weight low.
CompassOne can operate stand alone or integrate seamlessly with DroneShield's DroneSentry system. Power over Ethernet reduces cable clutter and VESA (75) compatibility makes CompassOne easy to integrate into new or existing systems. Installation is clear and fast with status LEDs, installation graphics and tool-less fasteners.
Benefits Of CompassOne
VESA Compatible: Versatile mounting options for integrating into new or existing systems.
IP67: Device is designed to IP67 for superior ingress protection under a range of harsh environments.
Plug and Play: Compass is plug and play with DroneSentry-C2 system for efficient and reliable bearing data.
Versatile Operating Scenarios: CompassOne supports vehicle, fixed site and marine applications, making it a highly versatile product.
Made in Australia: CompassOne is manufactured in Australia, ensuring the highest level of quality and consistency
About DroneShield
Based in Sydney (Australia), Virginia and Washington DC (USA) and London (UK), DroneShield is a worldwide leader in drone security technology. The Company has developed pre-eminent drone security solutions that protect people, organisations and critical infrastructure from intrusion from drones. Its leadership brings world-class expertise in engineering and physics, combined with deep experience in defence, intelligence, and aerospace.
DroneShield responds to the growing use of consumer drones for unethical purposes, and the resulting need for effective countermeasures to drone intrusions. We developed our products with the belief that comprehensive drone protection involves detection and disruption. With DroneShield, they aim to help public and private sector customers take proactive measures against airborne threats to safety, security, and privacy.