Droneshield DroneRadar
Rapid Deployable 3D Radar Detection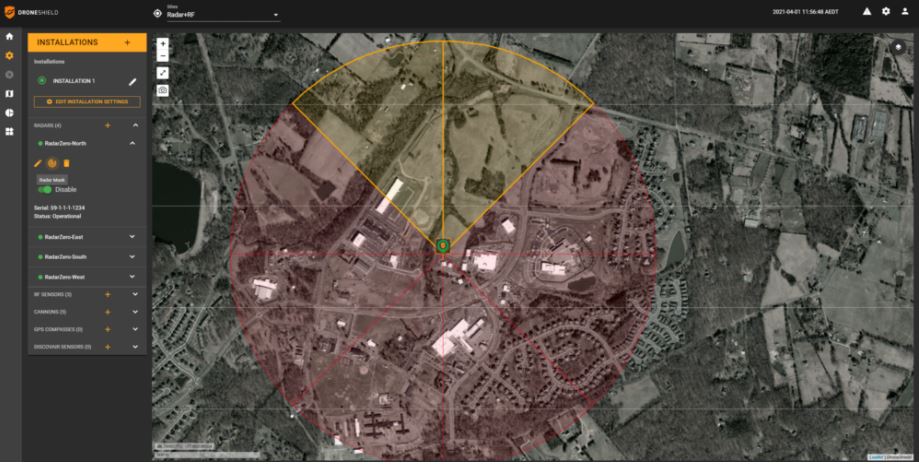 What is the DroneRadar
Radars provide precision and ultra-high confidence threat detection and tracks, even in cluttered environment. Radars are used for field-of-view and real beam scanning for 3D detection across a location. DroneShield integrates Radars into it's DroneSentry-C2 Command and Control platform for coverage display, configuration and activation for deployments and installations.
DroneShield currently offer radars available in DroneSentry systems to support autonomous detect and/or defeat capabilities, or standalone devices capable to be integrated for other C-UAS and detection systems.
RadarZero has been designed to be calibration-free for fast installation and integration. It allows for precise tracking of airborne targets up to 1km with customizable field-of-view and real beam scanning, ensuring your security team has an optimized early warning system for any site.
Benefits Of DroneRadar
Electro-Optical (OR) verification: Enables security teams to visually verify the existence of a drone up to 1km away
Early Warning – Highly functional radar designed specifically for UAS detection.
High Track Acquisition Rate – New detection threats and radar tracks can be established in less than 1 second.
Mobile – Highly compact, lightweight design, perfect for mobile and rapid deployments.
Plug & Play – Superior on-board technology allows the RadarZero to be set up and operational in minutes. No calibration required.
Integrated – Seamlessly integrates with other detection technologies within the DroneSentry-C2, enabling RadarZero's highly accurate data feed to confirm drone threats.
Airport Safe – RadarZero is independently certified as safe for deployment in an airport environment.
Specifications
Performance
UAS tracking up to 1km (0.62 miles)
Field of View: ≥90° Azimuth x 80° Elevation
Angle Resolution: ±1º Azimuth x ±3º Elevation
Frequency: 24.45 – 24.65 GHz (Multi-Channel )
Simultaneous tracking of up to 20 targets
Output Options
IP-Based alerts (email, SMS,XML) indicating Zone detected
Operators real time in DroneSentry-C2 GUI (Graphical User Interface)
Power and Communications
DC +9V to +32V
Input power: 50W (transmitting), 14W (standby)
Output power: 3.4W (transmitting)
Wired Gigabit Ethernet interface with IP-based control
Environment and Installation
All weather design – IP68 (including connector)
Weight without packaging: 1.25kg (2.75lbs)
Operating Temperature range: -40°C to +75°C (-40°F to +167°F)
Tower, mast, or tripod mountable
Droneshield DroneRadar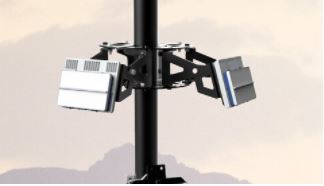 About Droneshield
Based in Sydney (Australia), Virginia and Washington DC (USA) and London (UK), DroneShield is a worldwide leader in drone security technology. The Company has developed pre-eminent drone security solutions that protect people, organisations and critical infrastructure from intrusion from drones. Its leadership brings world-class expertise in engineering and physics, combined with deep experience in defence, intelligence, and aerospace.
DroneShield responds to the growing use of consumer drones for unethical purposes, and the resulting need for effective countermeasures to drone intrusions. We developed our products with the belief that comprehensive drone protection involves detection and disruption. With DroneShield, they aim to help public and private sector customers take proactive measures against airborne threats to safety, security, and privacy.