Military and Police
Drone Detection and Mitigation Solutions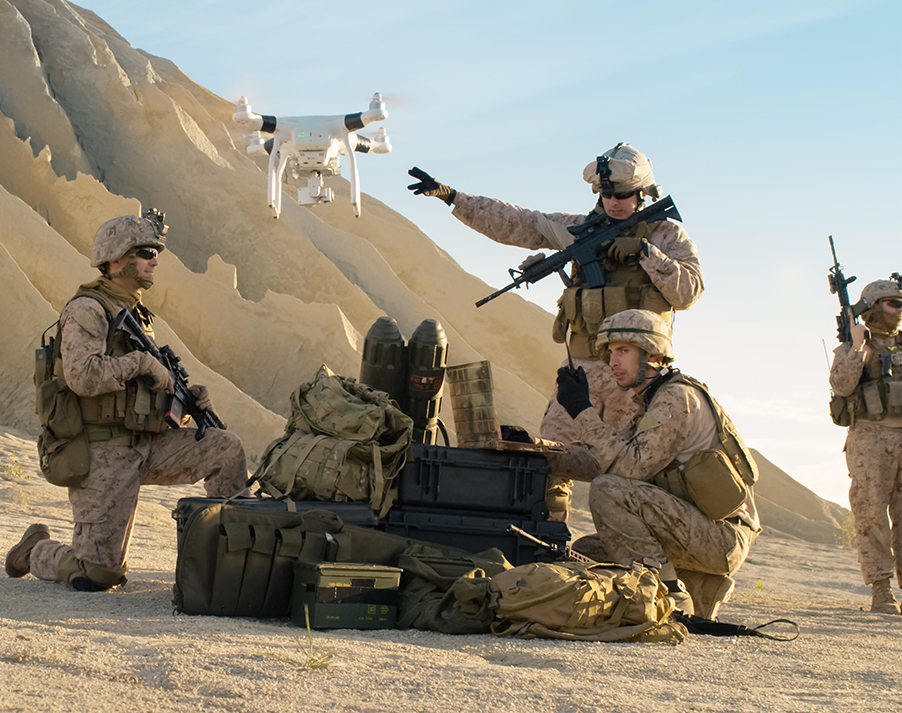 As Military and Police, you are better positioned than anyone to understand the risk posed by drones and the need to mitigate it. You are also more likely to have the legislative authority to possess and use many counter drone solutions that are not available to civilian agencies.
As shown in the images on the right, our Managing Director fully understands the risks and challenges having been the senior project officer for the counter drone capability for the 2018 Commonwealth Games and he commanded that capability. He is also a 30 year law enforcement veteran, so he understands you and the need for products capable of meeting your tasks.
The below list of products are the types that our existing military and police clients have accessed. This is not an exhaustive list, so please contact us with your specific requirements.
Some Products Suitable for Military and Police